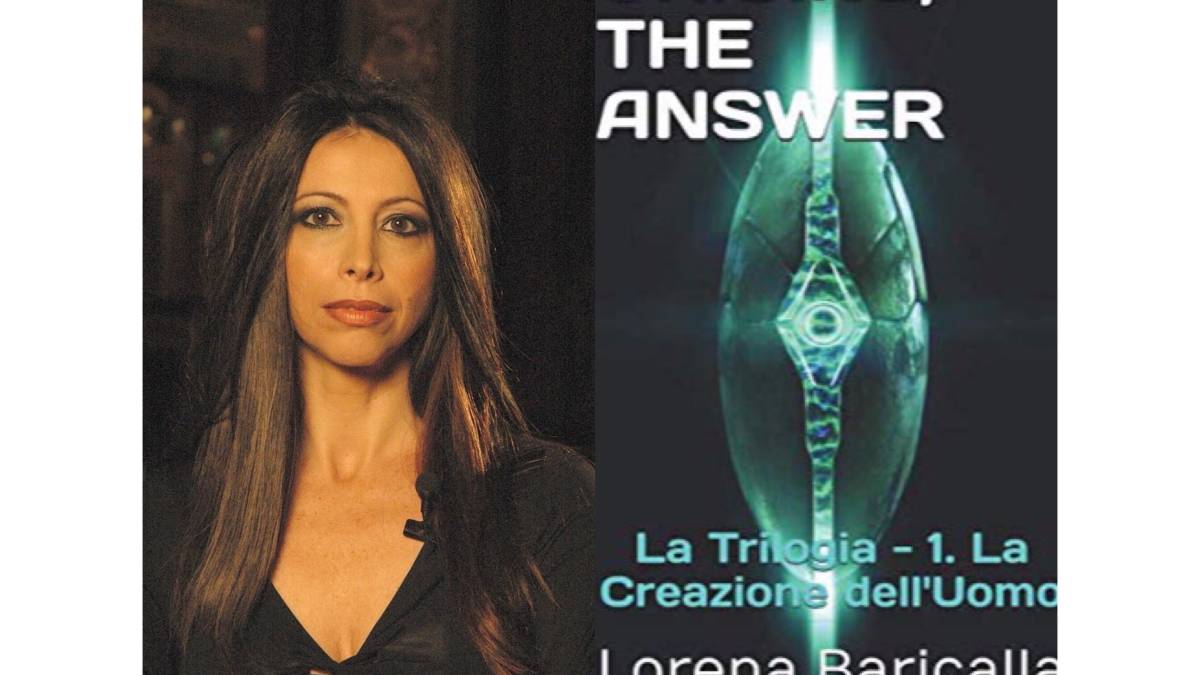 The Message of my Trilogy Origins, The Answer - The Book
"The Trilogy that I wrote - said Lorena - wants to bring an universal message. In such a dark period of our recent history we have to find again those human and spiritual values that are at the basis of a great civilization"
5000 pages of research and a deep personal exploration of the subject were necessary to lay the foundations of the world of Origins and the books of the Trilogy.
ORIGINS, THE ASWER - The Trilogy
1- The creation of Man
By Lorena Baricalla
An adventurous and spiritual epic saga between past, present and future that brings the answer to the mystery of the origin of man.
ORIGINS will unveil the deepest secret of mankind: who created us?
The 1st Book of the Trilogy is now on Amazon in Italian version.
(Printed edition-Also available in E-Book)
***Soon an English version
PRINTED BOOK
America
https://www.amazon.com/dp/1089924631
Italia
https://www.amazon.it/dp/1089924631
England
https://www.amazon.co.uk/dp/1089924631
Deutschland
https://www.amazon.de/dp/1089924631
France
https://www.amazon.fr/dp/1089924631
Espana
https://www.amazon.es/dp/1089924631
Japan
https://www.amazon.co.jp/dp/1089924631
Canada
https://www.amazon.ca/dp/1089924631
EBOOK KINDLE ONLINE
America
https://www.amazon.com/dp/B07VQLFJC2
Italia
https://www.amazon.it/dp/B07VQLFJC2
England
https://www.amazon.co.uk/dp/B07VQLFJC2
Deutschland
https://www.amazon.de/dp/B07VQLFJC2
France
https://www.amazon.fr/dp/B07VQLFJC2
Espana
https://www.amazon.es/dp/B07VQLFJC2
Nederland
https://www.amazon.nl/dp/B07VQLFJC2
Japan
https://www.amazon.co.jp/dp/B07VQLFJC2
Brasil
https://www.amazon.com.br/dp/B07VQLFJC2
Canada
https://www.amazon.ca/dp/B07VQLFJC2
Australia
https://www.amazon.com.au/dp/B07VQLFJC2
Photo Gallery