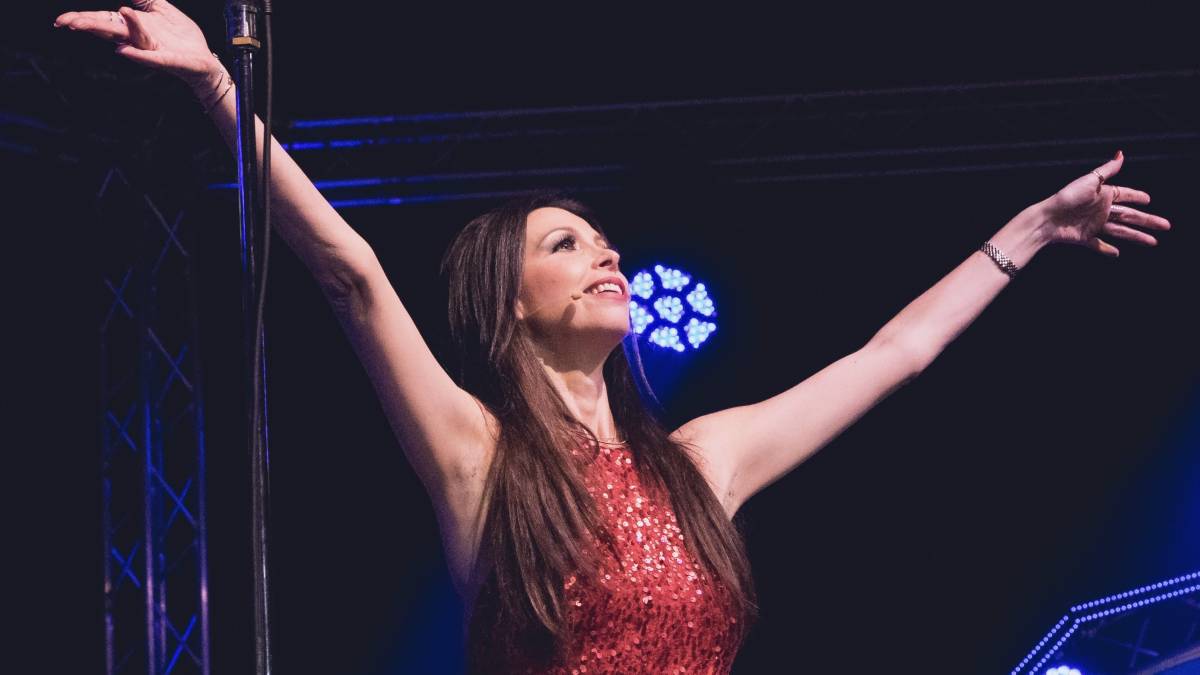 2020 Berlin PressBall !
MONACO CONQUERS BERLIN

Lorena Baricalla, star of the 2020 Berlin PressBall.
The Monegasque artist Lorena Baricalla has been invited to perform at the 2020 Berlin PresseBall, that just took place, with a singing performance which has obtained a great success in front of the German audience.
Moreover, she has been the Master of Ceremonies for the event that she presented in German language with the German TV journalist Max Oppel.
The evening dedicated to Europa and entitled "LiebesGrüsse als Europa", had the Patronage of the European Parliament and saw the participation of round 2,000 people in the spacious venues of the Maritim Hotel in Berlin.
As usually the international star, Lorena Baricalla – prima ballerina, actress and singer as well as choreographer, writer and producer – is followed by international fashion brands.
Because of this it has been Raquel Balencia – Spanish fashion designer Milano based which realizes refined couture collections Handmade in Italy – to dress her for her performance with a long red sequins dress which reminded the German diva Marlene Dietrich.
To present the show Lorena Baricalla also wore two other elegant gowns by Balencia, one made with black lace and the second one with blue sequins.
The new German fashion designer Seyit Ares, very talented and innovative, dressed her for the red carper with a sparkling silver gown with a leather silver bustier. Ares also expressly realized for the occasion an intense blue gown, very theatrical and eye-catching, with a long train and wings sleeves, that Lorena Baricalla wore for the Opening of the event on stage.
Moreover, she wore the gold and diamond jewels by Gold & Roses, new glamour and trendy Spanish brand, that has also just been worn by the Queen Letizia of Spain.
A precious watch by the luxury Swiss brand Century Time Gems completed the outfits.
The opening speech dedicated to Europa and to Helmut Kohl had the attendance of his son Walter Kohl.
The PresseBall Berlin is a famous event in Germany. It was created round 150 years ago, in 1872, as a charity event for journalists in need, and through the years it has become one of the most beautiful and important events in Germany with the participation of personalities from the media world, as well as internationally renowned artists and prominent figures from business, culture and politics that have contributed to the popularity of the traditional Ball. These include Hannelore & Helmut Kohl, Gerhard Schröder, Edzard Reuter, Ferdinand Porsche, the Nobel Prize winner Günter Grass as well as Marlene Dietrich, Gina Lollobrigida, Claudio Abbado, Gilbert Bécaud, Ray Charles, Boney M., Brigitte Nielsen….
Photo Gallery